House Democrats Introduce "Abolish ICE" Bill, Immediately Backtrack
The "abolish ICE" movement is just about the dumbest thing Democrats have come up with in recent memory.
It is proof that one of the symptoms of Trump Derangement Syndrome (TDS) is impaired judgment, delusion, and hallucination.
Some Democrats are suffering so severely from TDS that they are actually proposing abolishing ICE because they think Trump's border policies are mean. Super mean. 
For the record, ICE is a law-enforcement agency. That means, in case any of my readers are suffering from TDS, that ICE simply makes sure the law is, well, enforced. In case you've never noticed, policemen don't make the law, they just enforce it. Politicians enforce the law, and, well, Democrats have been trying to get Trump impeached since before he was even elected.
So abolishing ICE is, to put it bluntly…dumb as heck.
Nonetheless, three House Democrats actually went as far as to introduce a measure Thursday to ABOLISH ICE! to which Republicans basically snickered and told them to go right on ahead.
The Daily Wire reports:
On Thursday, three House Democratic members introduced a measure calling for the abolishment of U.S. Immigration and Customs Enforcement (ICE). The GOP majority, calling their bluff, enthusiastically agreed the measure should be brought to the House floor for a vote so Democrats would be on record supporting such a move. House Majority Leader Kevin McCarthy (R-CA) said he planned to bring the Democratic bill to the floor.

Then, as if by magic (or reading the polls, which show only 25% of Americans think ICE should be abolished), the same three Democratic congressmen who introduced the measure, Reps. Mark Pocan (D-WI), Pramila Jayapal (D-WA) and Adriano Espaillat (D-NY), said they would vote no if the measure reached the House floor.
That's right–they instantly turned around and said they'd vote no on their own "Abolish ICE" bill.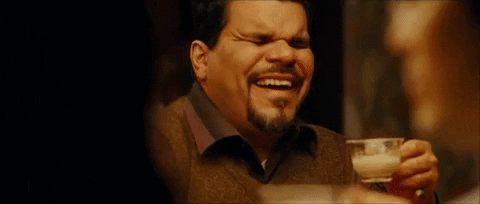 Their reasoning for voting now was even more absurd than the idea of abolishing ICE: they called the Republicans entertaining the idea a "political stunt".
…Not their original ridiculous proposal, of course. Just the Republicans giving them the chance to faceplant all over common sense.
"We know Speaker Ryan is not serious about passing our 'Establishing a Humane Immigration Enforcement System Act,' so members of Congress, advocacy groups, and impacted communities will not engage in this political stunt."

Story coming soon. pic.twitter.com/4xgpBAMsGr

— Ella Nilsen (@ella_nilsen) July 12, 2018
Oh, Democrats. Never a dull moment.