Hillary Clinton Gives Commencement Speech at Yale…And Whines About Trump
Seriously, lady?
Hillary Clinton, a graduate of Yale Law, was invited to speak at their commencement ceremony over the weekend and took the opportunity to complain, once again, about Trump and how unfair her election loss was, as well as make a bad joke about Russian meddling in the election.
This woman really needs to hire a new PR firm, or speechwriter, or someone who is going to stop her from these trainwreck public appearances.
The Hill reports that Clinton, taking the stage at Class Day 2018 at Yale University, noted the famously over-the-top hats Yalies often wear to their graduation, and said that she "brought a hat too."
"A Russian hat," she added, while showing the laughing crowd an Ushanka hat.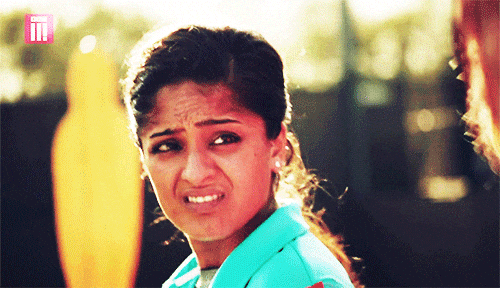 "If you can't beat them, join them," she quipped.
Never missing an opportunity to make something all about her, she also joked about her infamous loss of the state of Michigan, the battleground state in which Trump had a surprise win.
"I am thrilled for all of you, even the three of you who live in Michigan and didn't request your absentee ballots in time," she joked to the graduates.
Apparently, she was counting on absentee ballots from liberal college students, otherwise, she might have actually campaigned in Michigan. 
Oh, but she was not done.
Later in her speech, she just had to circle back around to her 2016 loss yet again, this time, to bemoan the sad state of a country that wouldn't elect Hillary Clinton for president. 
"No, I'm not over it. I still think about the 2016 election. I still regret the mistakes I made. I still think, though, that understanding what happened in such a weird and wild election in American history will help us defend our democracy in the future," she said.
Because no post-2016 public appearance would be complete without polarizing half of the American public and slandering her former opponent, she proceeded to do just that:
"The radicalization of American politics hasn't been symmetrical," she said. "There are leaders who blatantly incite people with hateful rhetoric."
"Waging a war on the rule of law and a free press, de-legitimizing elections, perpetrating shameless corruption, and rejecting the idea that our leaders should be public servants undermines our national unity," she added, and we are of course assuming she's speaking about Trump, and not Obama, although the latter would have been a more applicable reference.
But don't worry, folks, she has an answer to the ills of our nation: "radical empathy".
"Healing our country is going to take, what I call, radical empathy," she said said. "As hard as it is, this is a moment to reach across divides of race, class and politics. To try to see the world through the eyes of people very different from ourselves and to return to rational debate."
Maybe if she'd tried "radical empathy" for all the people she thinks are deplorable, she wouldn't have bombed the election so hard.