GOOD NEWS! Babies born and dogs rescued from Harvey
Amidst the tragedy of Hurricane Harvey, at least a couple of babies have been born.
Ciara David Lee shared a photo of her newborn baby boy — named Landon — via Facebook after being helped by firefighters during the storm.
She said, "I wanted to thank the firefighters and officers that helped me get from Buc-ees to the hospital in the flood this morning while I was in labor. I did not get your names but my family and I are so grateful for your service."
Angel Dean gave birth to another baby, a girl named Trinity, on Sunday.
Dean was able to get to the hospital before going into labor. She described birthing Trinity during the storm:
Honestly, I was watching the lightning flash and listening to the rain slam against the windows when I was pushing. The only thing that distracted me was my husband's face when he saw his daughter for the first time and the sound of her cry. It was truly a blessing in the middle of chaos.
ABC13's local reporter Chauncy Glover helped a pregnant woman in labor get to a public works van for transport to Texas Women's Hospital:
Her sister came over, said, "Hey, my sister's in labor." And I have two family members who deliver babies, so I kinda have a little bit of knowledge, so I just did what I do, and we got her out of the house and into this City of Houston public works van, and I was able to get her feeling comfortable, making sure she's breathing.
A German Shepherd was rescued after being found in his crate on a bus transporting Harvey flood evacuees. It is unknown who left or the dog or whether the act was intentional.
The dog was named Harvey by people volunteering to foster the dog while searching for its owner.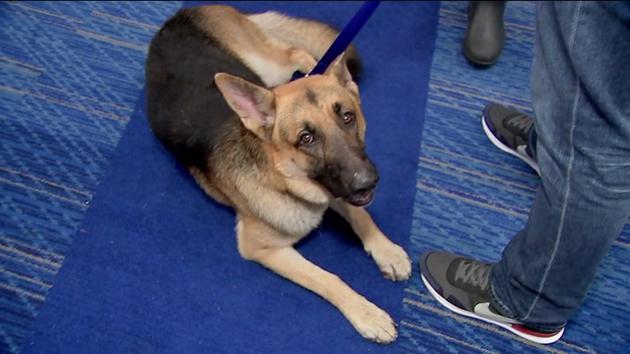 Via Daily Wire