David Hogg and His Friends Named #1 "World's Greatest Leaders" By Fortune Magazine
This kid's head is about to get so big he'll have trouble getting a summer tan.
David Hogg, the insufferable, potty-mouthed, anti-gun "activist" who survived the Parkland shooting and was presented the perfect opportunity to bash Americans over the head with his preexisting leftie views as the mainstream media fawned over his hatred of liberty, will be named, along with his cohorts, placed on the top of the list of Fortune Magazine's 50 Greatest World Leaders.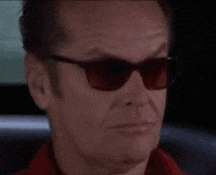 Seriously.
We reported just yesterday that David and his sister Lauren Hogg, will be co-authoring a book together after being in the national spotlight for literally two months, and will, like good little gun-grabbers, be donating the money to undermine your Second Amendment rights.
While the "50 Greatest World Leaders" list has not been released yet, Axios has released a sneak peek, quoting Fortune editor-in-chief Clifton Leaf who says, "If 2018 becomes the year that the United States finally begins to tackle its disease of gun violence … it will be due not to the good sense of elected officials, but rather to the courage, tenacity, and sheer eloquence of students."
Here are the first five slots on the list, as reported by Axios:
From the magazine's annual list of the World's 50 Greatest Leaders:

The students of Marjory Stoneman Douglas and other schools
Bill and Melinda Gates, cofounders, The Gates Foundation
The #MeToo Movement
South Korea President Moon Jae-in
Ken Frazier, Merck CEO
There is no indication that Leaf is aware that the survivors of the Parkland shooting are not of one mind when it comes to the kind of legislation we need to change the trend of gun violence in our country.
Or the fact that gun violence has been dropping precipitously over the last few decades, or the fact that school shootings overwhelmingly happen in gun-free zones, or the fact that failure of law enforcement was to blame in Parkland or….well, I digress.
While David Hogg and his motley crew of little fascists have been getting all the media attention, pro-2A students like Kyle Kashuv who want to address the root cause of gun violence like mental health, are largely ignored, despite the fact that Kashuv openly refutes Hogg frequently.
While Hogg gives interviews in which he bashes the intelligence of his parents, labels Dana Loesch and the NRA "murderers," "terrorists," and "pathetic f***ers," Kashuv can actually articulate his views without profanity and tends to rely on facts and figures about gun violence and gun laws, rather than inflammatory language with no basis in fact.
But we all know why Fortune and all the other MSM outlets love Hogg and pay little mind to Kashuv: Hogg carries their water. 
Hogg hasn't done anything to earn his hallowed place among left-wing media, he's had it handed to him, because he serves their purpose. He's not a great leader–but they're determined to use him to lead the movement to undermine American liberty, and they're definitely not going to quit any time soon.